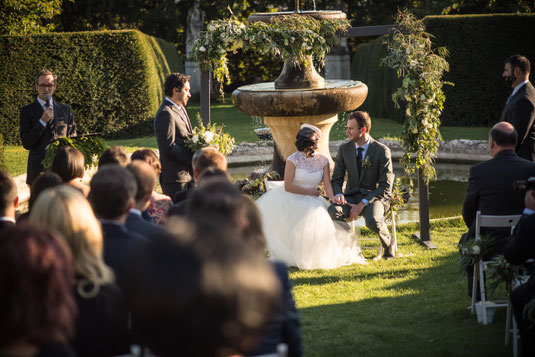 These two very elegant newlyweds came especially  from Atlanta(USA) and their relatives and friends made the trip from all other places in the States to celebrate their love and wedding. Thanks to an indian summer starting exactly the day of their union in the Beaujolais in France !
Deux très élégants mariés venus spécialement d'Atlanta avec leur famille et amis qui ont aussi fait le voyage pour célébrer l'amour et l'engagement de ce jeune couple. Grâce à un début d'été indien illuminant les Pierres Dorées du Beaujolais ! 
What the Groom says :
"Thanks Luc ! We had an amazing ceremony ! Obviously ! Again thank you for being with us on our journey to being married. We really enjoyed working with you! And our ceremony was exactly what we wanted! So I am so glad you understood us as a couple and portrayed it the way we wanted!!" 
Leh
Wedding Planner : Lyloo & Maloé - http://www.lyloomaloe.com/
Lieu : Château de Bagnols - 69 
Photographe : Cécile Creche - http://www.cecilecreiche.com/