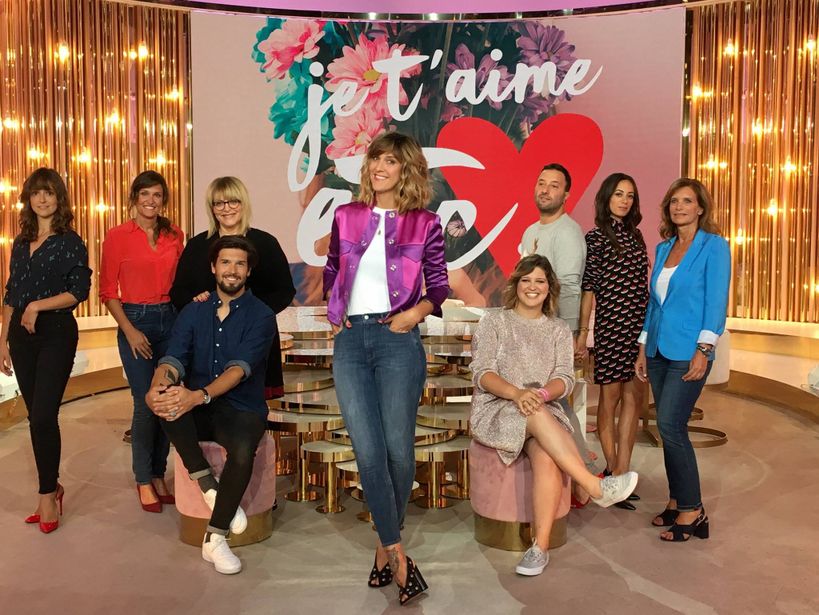 For tomorrow Thursday 14th of September, at 3 p.m., please, please ....
- put your cell-phones on silent mode,
- cancel your plane, your train, your dentist !
- switch off  the connections with the stock-market,
- no shopping or working out,  
- no drama with your lover
- no house-cleaning .... !
and take a seat on the sofa in front of the television or your computer to watch the program on France 2 "Je t'aime etc..." with Daphné Bürki to watch how Celebrantissimo has been followed during preparation and officiating of a Marriage Celebration in Burgundy this month.
A D-day out of the life of a celebrant !
to be seen on : https://www.france.tv/france-2/je-t-aime-etc/251921-ca-commence-aujourd-hui.html
Demain sur France 2, dans la nouvelle émission sur l'amour, le mariage, les couples "Je t'aime etc..." de Daphné Bürki, Celebrantissimo a été choisi comme officiants à suivre durant le jour J  avant la préparation et la célébration d'un de nos couples en Bourgogne ce mois de septembre.  Et nous en sommes fiers car c'est encore une reconnaissance de notre travail que nous faisons avec amour et artisanat pour créer de belles et émouvantes cérémonies pour les mariés.
Débranchez vos téléphones, annulez vos déplacements et même le dentiste, laissez tomber les courses et le ménage et pas de drame avec votre cher et tendre mais plutôt ...
un thé dans votre fauteuil pour regarder demain à 15h00  :
https://www.france.tv/france-2/je-t-aime-etc/251921-ca-commence-aujourd-hui.html